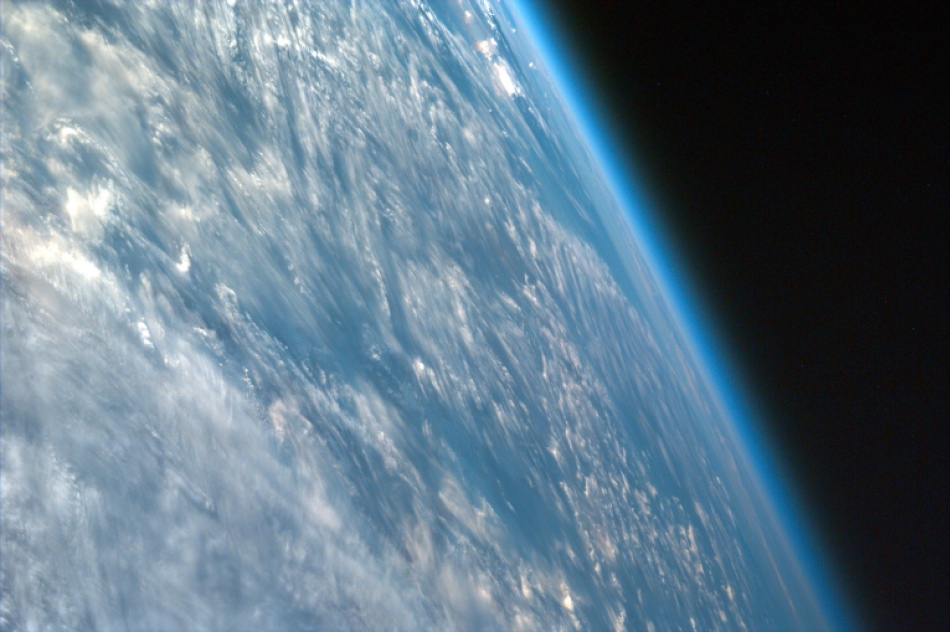 GPS Software for Google Earth
GPS Software for Google Earth
by Greg Heppenstall
by Greg Heppenstall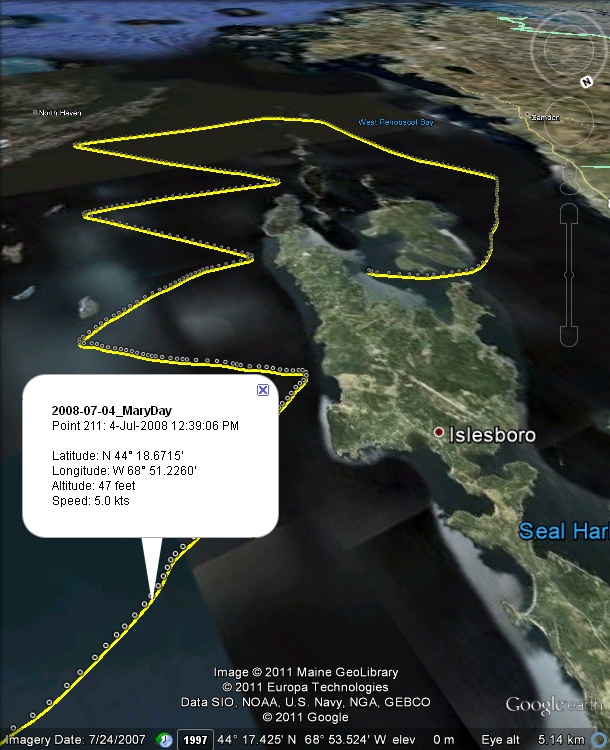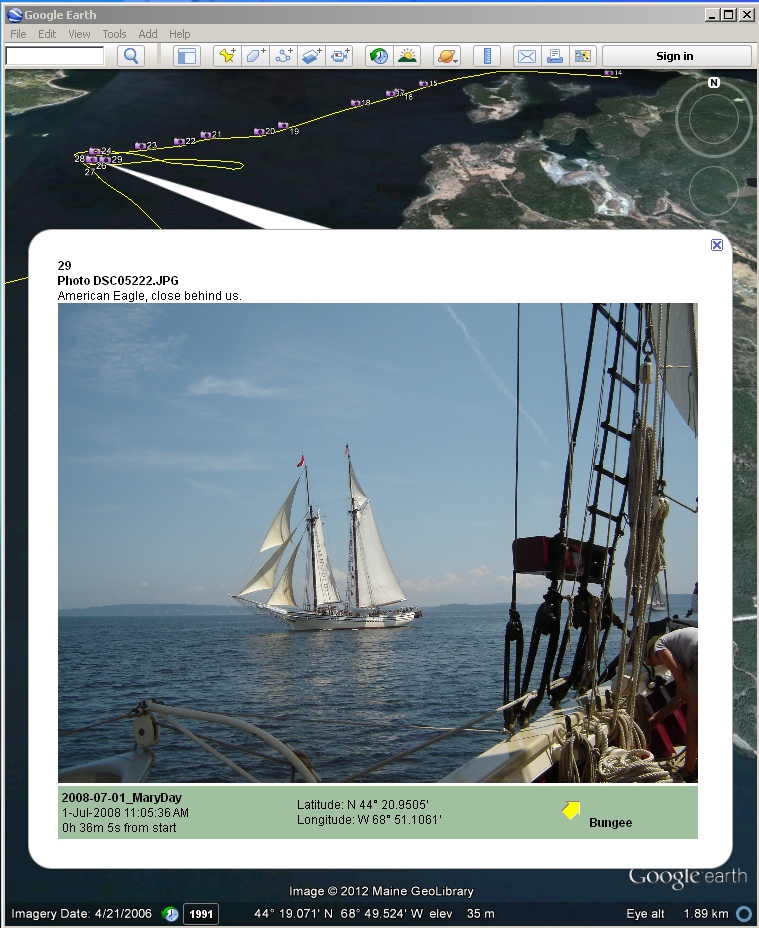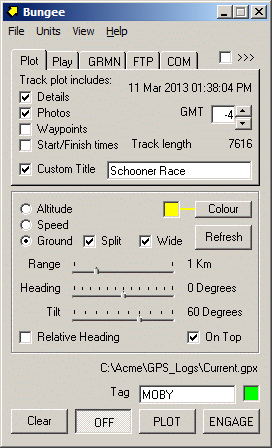 Yes
, you can pre-load and use Google Earth
Offline!
Bungee 6.8
is an integrated, real-time tracking, logging and photo-placement application for Google Earth and Google Earth Pro

Functions
Display and Record your real-time Position and Track on Google Earth.
Display saved Tracks and and Waypoints.
Display Track altitude in 3D.
Download and Display Tracks and Waypoints recorded on many new and not-so-new Garmin GPS receivers.
Playback saved Tracks.
Geo-Locate and Display track-related photos.
Features
Moving Map, North Up/Course Up, adjustable viewpoint Range/Heading/Tilt.
Listens to your GPS (or GLONASS, etc) NMEA-0183 Source through a physical COM port, a Serial-USB adapter or a Virtual Serial Interface.
Use any available Serial Port, COM 1 - COM 256.
Use standard NMEA bit-rate (4800) or select any basic rate (300 - 115200).
Automatic log files are created daily, separated at midnight local time.
Track/Log display with/without details, on ground, at 3D altitude, speed as altitude (adjustable), colour-split at track breaks.
Displayed trackpoint details include Point number/Date/Time/Lat/Lon/Speed/Altitude.
Compatible with USB-type Garmin receivers including eTrex Legend/Vista HCx, GPSmap 60CSx, GPSmap 76CSx, Nuvi, many others.
Compatible with Garmin Serial protocol receivers including eTrex Legend/Vista/Summit, GPS-12, many others.
Reads and writes gpx, plt, wpt and txt Track and Waypoint file formats.
Display received APRS positions and callsigns.
Includes an integrated FTP client for upload of real-time positions to a remote FTP server.
Fully automatic geo-location of linked, original photos.
An expanded control panel is provided for access to Photo link-n-sync controls, including camera time correction.
Photo viewer.
Nautical/Metric/English units of measurement.
Includes a comprehensive Help guide.
Requirements
Windows XP, Vista, 7, 8, 8.1, 10 (32-bit, 64-bit)
Google Earth or Google Earth Pro.
GPS Receiver with NMEA-0183 output.
A Serial COM Port (Physical/Bluetooth/Virtual/USB-Adapter)