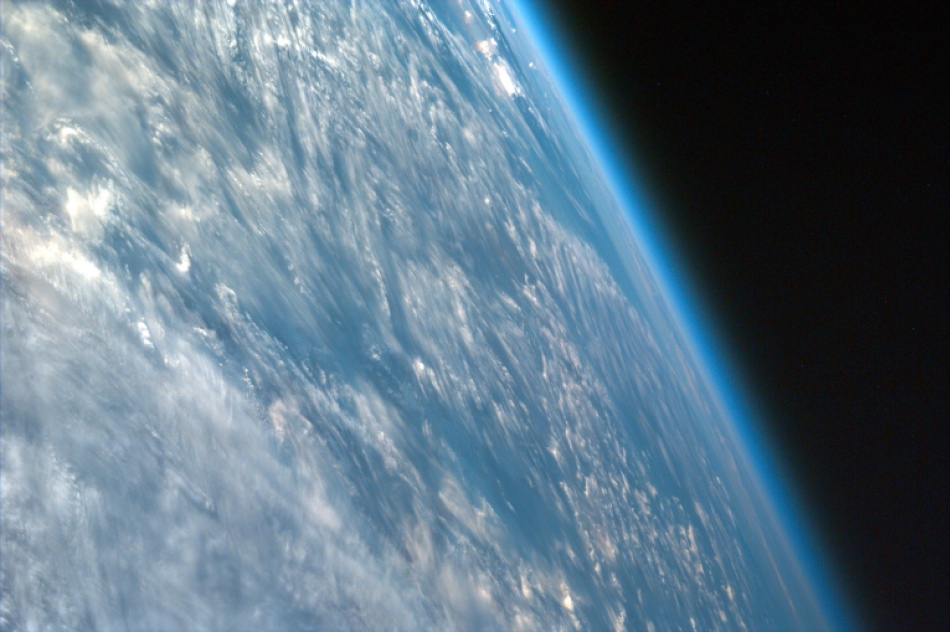 GPS Software for Google Earth
GPS Software for Google Earth
by Greg Heppenstall
by Greg Heppenstall
February 2012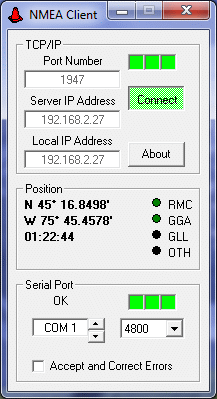 NMEA Client 2.0
A bi-directional bridge for NMEA-0183 communications between a Serial COM Port and a TCP/IP Server.

Functions
Transmit the NMEA Sentences received via
TCP/IP to a Serial Port.
Transmit the NMEA Sentences received via
Serial Port to a TCP/IP network.
Operate as a TCP/IP Client connected to a
user-selected Server IP Address and Port Number.
Several instances of NMEA Client can be
run simultaneously.
Compatible with Bonavista, Tallon
and NMEA Server
Features
Use any available Serial Port COM 1 to COM 256.
Use the NMEA standard bit rate 4800,
or any other basic rate 300 to 115200.
Serial Ports can be physical, USB-adapter, Bluetooth or Virtual.
Display local Host IP Address.
Display current Latitude, Longitude and GMT.
Indicate receipt of valid position Sentences
RMC, GGA and GLL, and any other
NMEA Sentence, OTH.
Connect and disconnect manually.
Re-connect automatically, upon
start-up and after any network drop-outs.
Indicate status of TCP/IP and Serial connections.
All settings are saved and restored between
sessions.
Requirements
A Serial and/or TCP/IP source of NMEA-0183 Sentences
(such as Tallon, NMEA Server, etc)
A Local Area Network (wired or wireless).
A Serial COM Port (Physical/Bluetooth/Virtual/USB-Adapter)
Windows XP, Vista, 7, 8, 10 (32-bit, 64-bit)