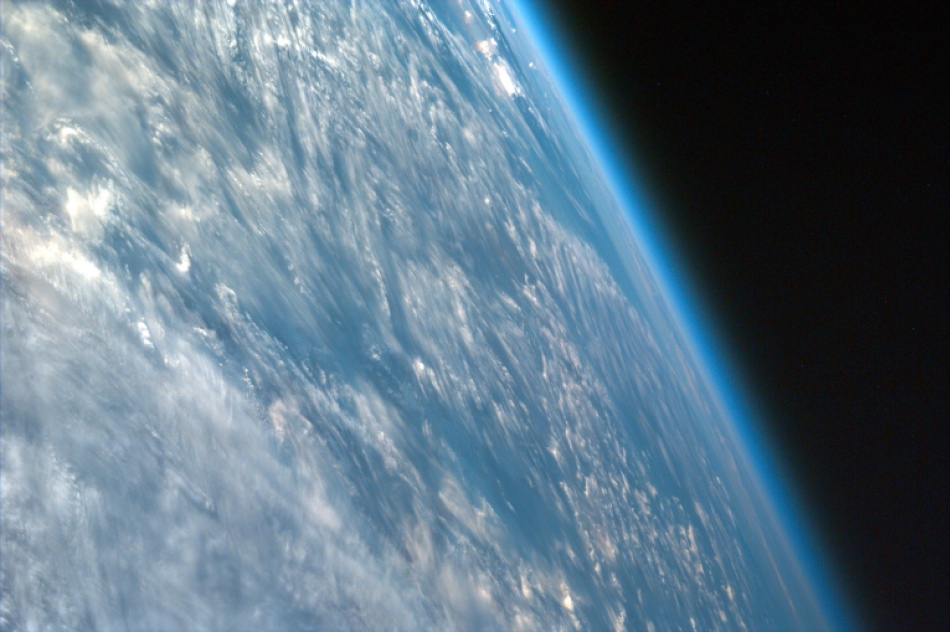 GPS Software for Google Earth
GPS Software for Google Earth
by Greg Heppenstall
by Greg Heppenstall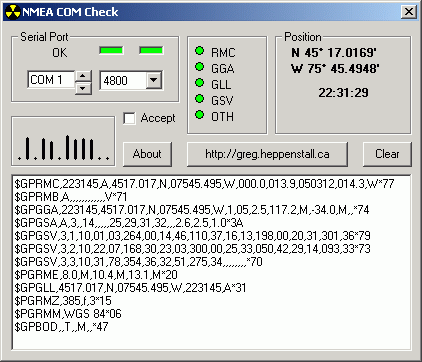 NMEA COM Check 1.5
is a verification tool for the NMEA-0183 source connected to your Serial Port, USB-Serial Port adapter or Virtual Serial Port.

Functions
Verify system setup - NMEA source, COM Port, Bit rate, Checksum validity.
Display received NMEA sentences.
Indicate receipt of valid position statements RMC, GGA and GLL.
Display current Latitude, Longitude and GMT.
Indicate receipt of GSV statements.
Display relative quality of satellite signals.
Features
Use any NMEA-0183 source: GPS, GLONASS, etc
Select NMEA standard bit rate 4800 or other rates 300 to 115200.
Use any Serial Port COM 1 to COM 256.
FREE
Requirements
Windows 2000, XP, Vista, 7, 8, 8.1, 10 (32-bit, 64 bit)
GPS Receiver or other NMEA-0183 source.
Serial COM Port, USB-Serial Adapter, or Virtual COM Port.