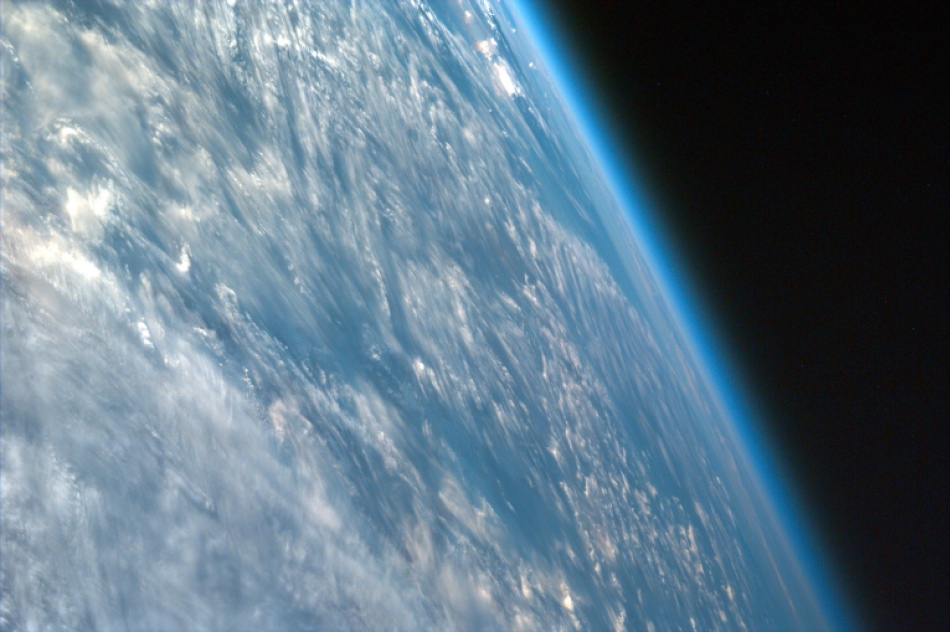 GPS Software for Google Earth
GPS Software for Google Earth
by Greg Heppenstall
by Greg Heppenstall
February 2012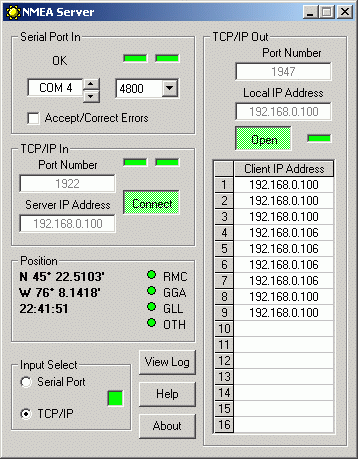 NMEA Server 1.1
Share a single NMEA-0183 Source among several applications on one or more computers.

Overview
The NMEA Server and NMEA Client utilities provide a versatile means of sharing a single, Serial Port-connected NMEA-0183 source among several applications on one or more computers, using TCP/IP.
The NMEA Server transmits the NMEA Sentences it receives to as many as 16 clients, which can reside on the host computer or on a network of computers.
A network can be any normal, wired or wireless (Wi-Fi) interconnection of Local Area or Wide Area machines.
The NMEA Client re-generates the NMEA format to drive any available Serial Port, Real or Virtual, on the target computer.
A Virtual Serial Port is a software device that emulates a standard serial interface, where a physical DE9/DB25 connector is absent.
Pairs of Virtual Serial Ports can be "connected" back-to-back, to function as null-MODEMs.
The secondary side of one Null-MODEM can drive one GPS application, and the secondary side of another Null-MODEM can drive another GPS application, both on the same computer.
Note that this is usually very difficult to achieve on a single computer, where a single, physical Serial Port can drive only one application.
The NMEA Server contains a built-in client to extend an existing network created by an upstream server. (One server can drive up to 16 other servers.)
Both applications are fully compatible with Tallon, which can be configured as either a server or client.
Functions
Transmit the NMEA Sentences received
to all connected Clients.
Operate as a TCP/IP Server at the local Host
IP Address, with a user-selected Port Number.
NMEA Sentences can be received by Serial Port,
or from an upstream NMEA Server.
Support up to 16 Clients.
Several instances of NMEA Server can
be run on the same machine, simultaneously.
Features
Use any available Serial Port COM 1 to 256.
Use the NMEA standard bit rate 4800,
or any other basic rate 300 to 115200.
Use any available TCP Port.
Display IP Addresses of all connected Clients.
Display local IP Address.
Display current Latitude, Longitude and GMT.
Indicate receipt of valid position statements
RMC, GGA and GLL. and any other
NMEA Sentences, OTH.
Connect and disconnect manually.
Re-connect automatically, upon
start-up and after network drop-outs.
Indicate status of TCP/IP and Serial connections.
All settings are saved and restored between
sessions.
Requirements
A Local Area Network (wired or wireless).
A GPS Receiver or other source of NMEA-0183 Sentences
A Serial COM Port (Physical/Bluetooth/Virtual/USB-Adapter)
Windows XP, Vista, 7, 8, 10 (32-bit, 64-bit)